Mount Takao's Fire-Walking Festival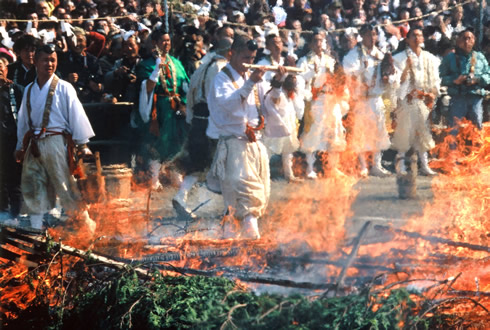 Hiwatari Matsuri
, or fire-walking festival, is the largest of its kind in Japan and is a traditional custom of Takaosan Yakuoin Temple held by the yamabushi monks once a year to pray for world peace, longevity, good health and so on.
Since ancient times, Mount Takao has been worshipped by practitioners of Shugendo and in the past, the Yamabushi monks would use fire as a part of their training. Nowadays however, the ritual is open to anyone.
The main spectacle is the brave procession of people walking barefoot across flaming hot embers, and it is believed onlookers will also benefit from simply watching. This festival is also extremely popular with overseas tourists.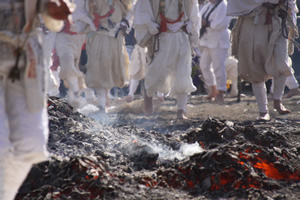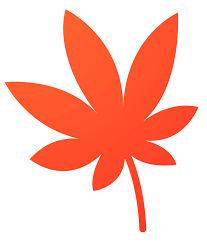 Guide to the Hiwatari Matsuri venue
From 1pm, March 13, 2016 (Sunday)
Square in front of the Kitoden Hall at the foot of Mount Takao (Hiwatari Matsuri venue map: 5 minutes' walk from
Takaosan station on the Keio line
)
Enquiries: Takaosan Yakuoin Temple (TEL: 042-661-1115)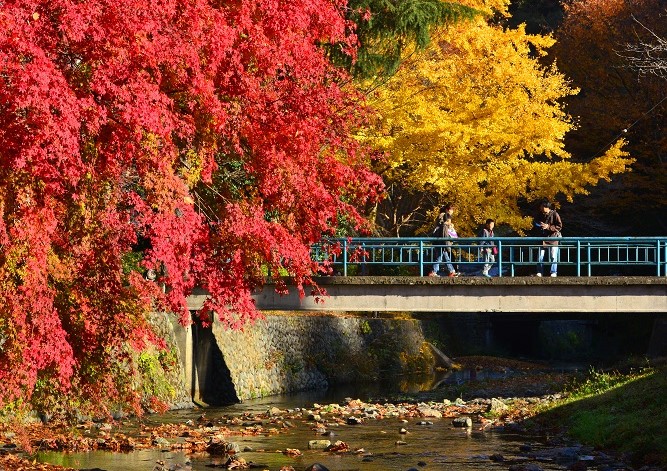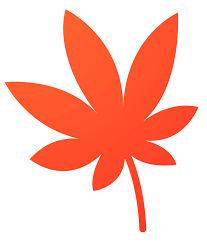 Gift distributed on day of festival only
Bontenfuda tablet
Yamabushi monks walk around the smoldering embers bearing an o-mikoshi shrine adorned with bontenfuda tablets and uttering incantations. They pray to expel the ailments of worshippers and ensure the safety of their families for 1 year. The hibuse tablet is particularly effective when placed in areas where fire is used.
500 yen per person (only sold on the day of festival)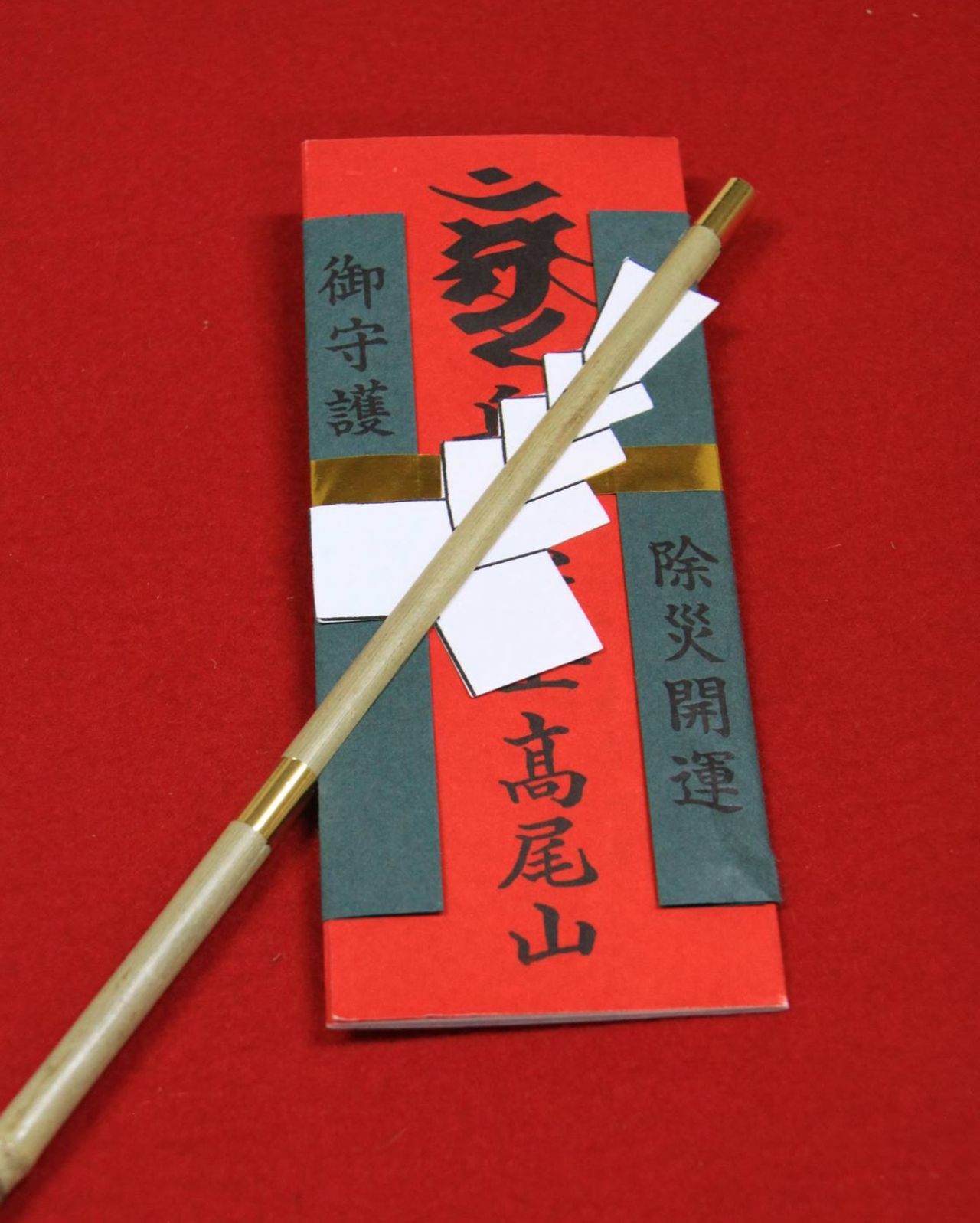 Fire-walking certificate
Worshippers say their respective prayers and cross the embers of Gohonzon wisdom.
As proof of this act, participants receive a fire-walking certificate which they may wear on them when praying and use to commemorate this courageous feat.
300 yen per person (only sold on the day of festival)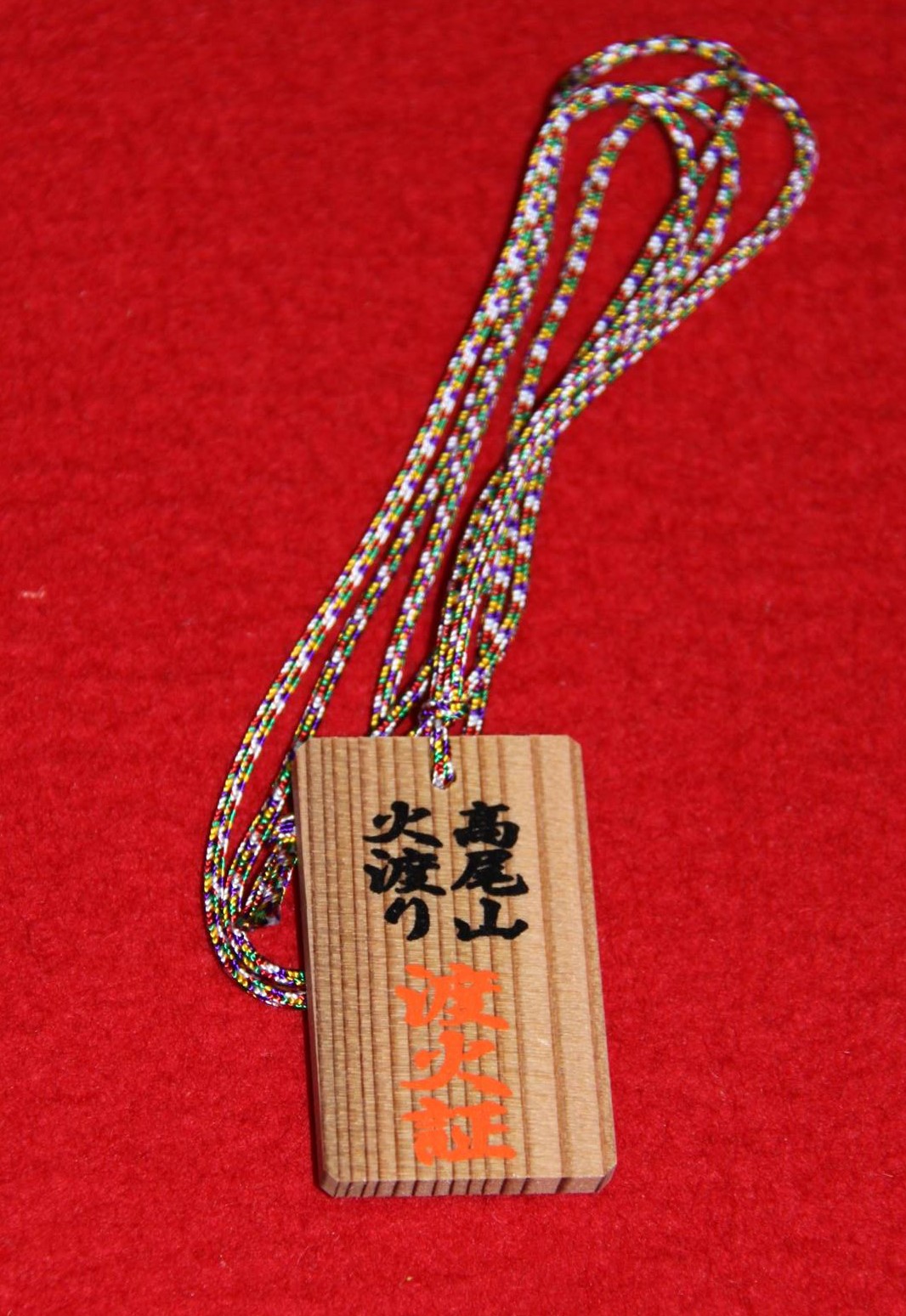 __________________________________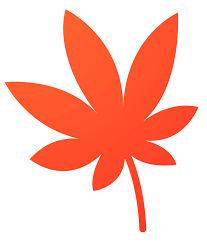 Mount Takao
The entire Mount Takao area, including its summit, is designated as the Meiji no Mori Takao Quasi-National Park. The natural habitat and buildings of the mountain are protected and the area is rare from a botanical point of view as it is where the temperate forests of beech, etc. (deciduous broad-leaved forest) and the warm-temperate forests of oak trees, etc. (evergreen forests) converge, with claims that there are approximately 1600 species of trees and plants in the area.
With so much nature just one hour from the heart of Tokyo, Mount Takao is highly regarded in all aspects and as a result, has been selected as a three-star tourist spot, the highest rank, by the Michelin Guide since 2007.
There are an abundance of mountain climbing courses,
cable cars and lifts
on offer, enabling even beginners to enjoy casual walks in the mountain. This has positioned Mount Takao as a popular hiking area close to Tokyo which attracts 2.6 million visitors a year.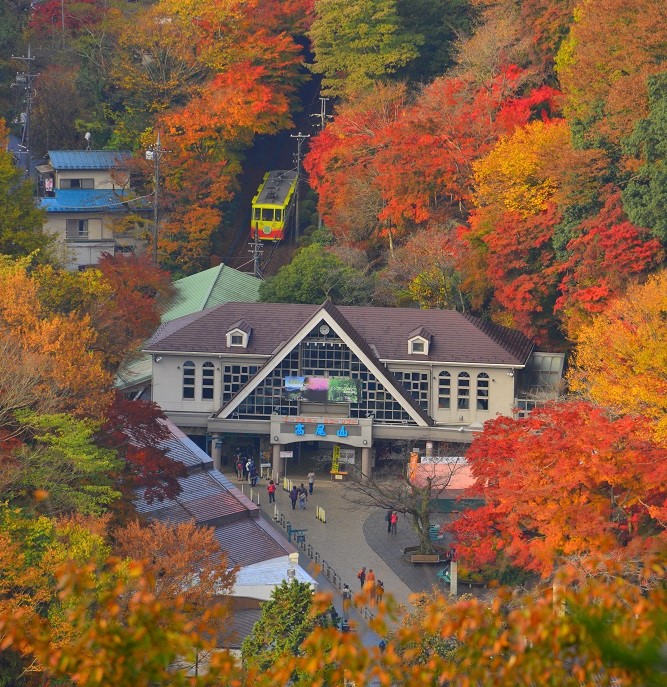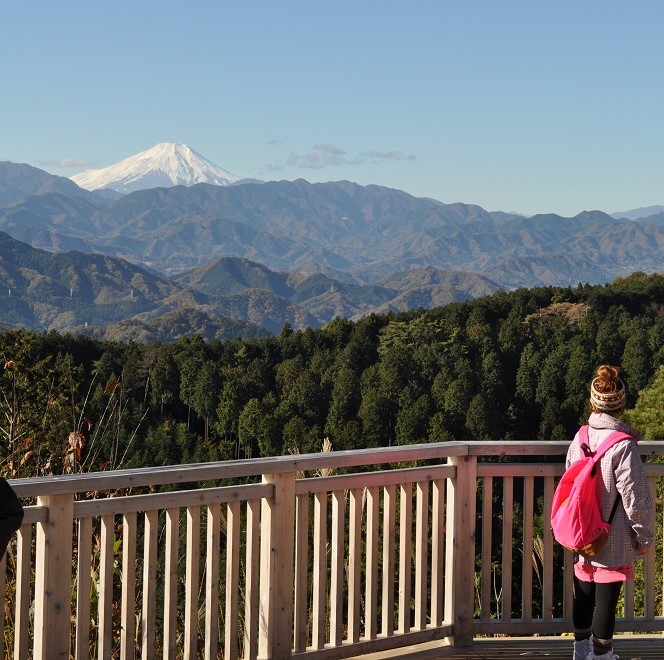 __________________________________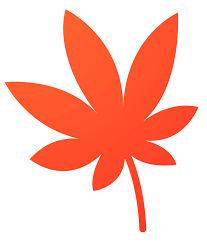 Takaosan Yakuoin Temple
Takaosan Yakuoin, officially known as Takao-san Yakuo-in Yuki-ji, was built in 744 by decree of Emperor Shomu as a temple to worship Buddhism in eastern Japan. The origin of Yakuoin Temple's (which contains the character for "medicine") name lies in the fact that, in the beginning, the worshiped deity was Bhaiṣajyaguru, or "Medicine Buddha". Today, Yakuoin is one of the three head temples of the Shingon-shu Chisan-ha Sect, the others being Narita-san Shinsho-ji and Kawasaki Daishi Heiken-ji.
Takaosan Yakuoin Temple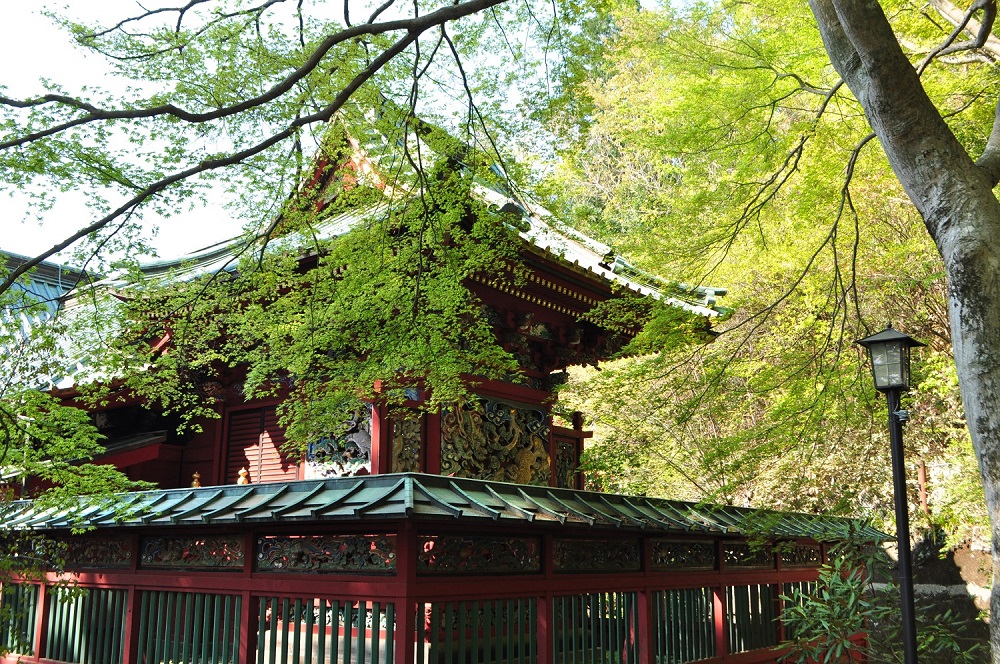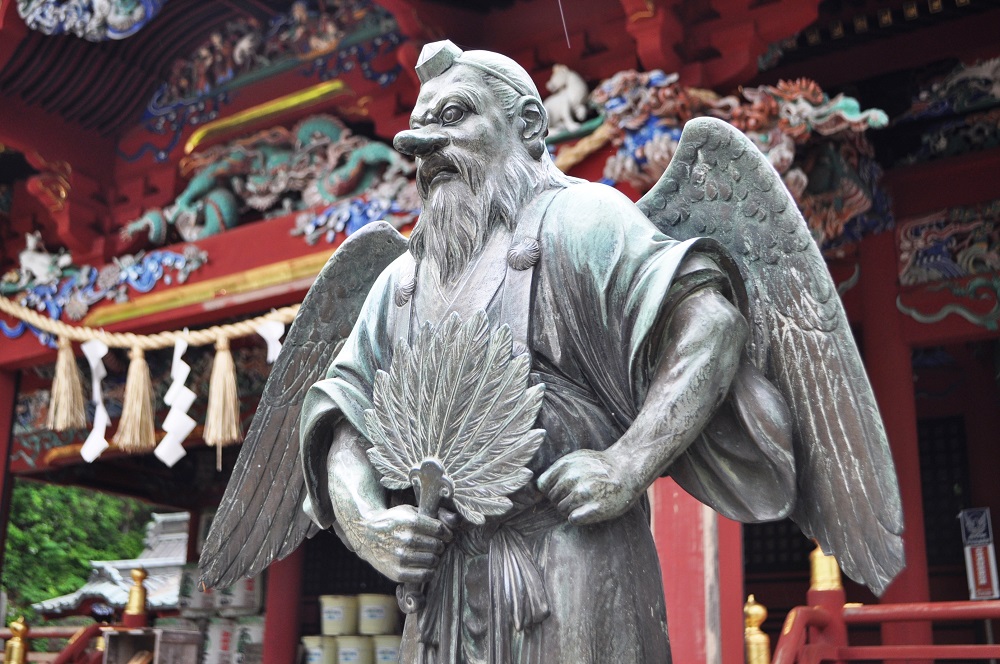 __________________________________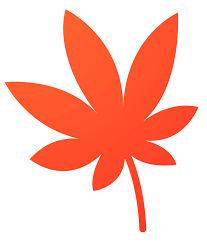 Map of the Hiwatari Festival venue